Graphics Designing in Vancouver
"Design is the identity and ambassador of your brand"
Graphics Designing is an important entity that builds the bridge between audience and clients. . Employing various methods to represent your brand, The Anuswara's Graphics Designing in Vancouver assist you to reach out and communicate effectively with people We combine icons, symbols, images, words and layouts to form the design that forces the people to notice and connect with you. We collaboratively work with various sectors of industry to produce top-notch logo design, brochure design and corporate identity that will ensure the uniqueness of your company in the market. We provide gracious graphic design to make our clients' business reach on top.
Graphics Designing is one of the vital attributes which helps you recognize your products or services visible and audible. Every business needs the design that reflects the values they believe in to create a mark in the minds of prospects. To serve this endeavor, we use specialized and latest computer software in Graphics Designing in Vancouver to represent your brand uniquely. Also, the modern technological skills are constantly updated to deliver immaculate designs. We always take care of the purpose of our clients and accordingly design website to fulfill their desire to standalone and be incomparable. We believe that design of your website leaves an important impression to the visitors and that is why it should look elegant and excellent. A properly propagated professional graphic design can work wonders in enhancing the reputation of a Company. Our Graphics Designing in Vancouver have many expertise's that makes your site graphics and layouts in perfect alignment with the content of your brand. We use our creative imagination to produce perfect designs as per the international standards. We take your business group (small or large) to the next level commercial venture and compound your brand image. We excel in Graphics Designing to give the cohesive look to your website to surpass your competitors. Our work for our clients is testimony to the expertise and experience of our designers.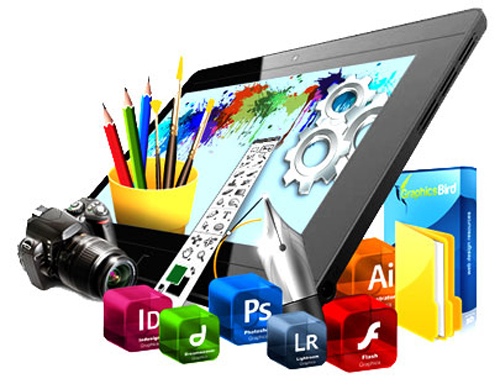 Why Visual depiction ?
Our Graphics Designing in Vancouver have many expertise's that makes your site graphics and layouts in perfect alignment with the content of your brand. We use our creative imagination to produce perfect designs as per the international standards. We take your business group (small or large) to the next level commercial venture and compound your brand image. We excel in Graphics Designing to give the cohesive look to your website to surpass your competitors. Our work for our clients is testimony to the expertise and experience of our designers. We provide bunch of services in Graphics Designing in Vancouver under one umbrella
3D Graphics Brochures

Logo Design

Business Cards

CD & DVD Covers

Catalogues Displays

Magazine Banners

Newsletter Flyers

Advertisements Brochures

Booklets

Calendar Posters

Designing Cover Page of book

Packaging Design